Biography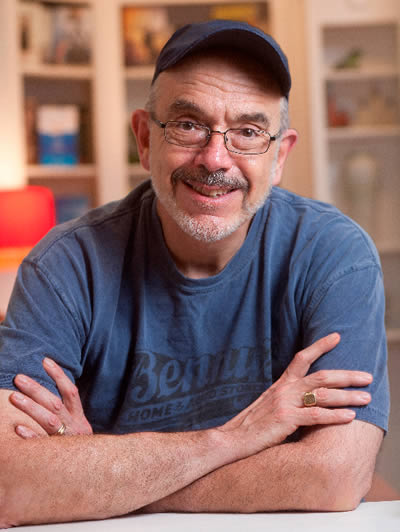 Wally Lamb is the author of six New York Times best-selling novels: I'll Take You There, We Are Water, Wishin' and Hopin', The Hour I First Believed, I Know This Much is True, and She's Come Undone and was twice selected for Oprah's Book Club. Lamb also edited Couldn't Keep It to Myself and I'll Fly Away, two volumes of essays from students in his writing workshop at York Correctional Institution, a women's prison in Connecticut, where he volunteered for 20 years. A sought-after keynote speaker, he has spoken at universities and colleges, libraries, arts and lecture venues, and literary festivals across the country.
Lamb's first two novels, She's Come Undone and I Know This Much Is True, were # 1 New York Times bestsellers, New York Times Notable Books of the Year, and featured titles of Oprah's Book Club. I Know This Much Is True was a Book of the Month Club main selection and the June 1999 featured selection of the Bertelsman Book Club, the national book club of Germany. Between them, She's Come Undone and I Know This Much Is True have been translated into 18 languages.
In May of 2020, I Know This Much Is True premiered on HBO as limited series based on the novel. Co-written and directed by Derek Cianfrance, the 6 episode series starred Mark Ruffalo in the roles of identical twin brothers Dominick and Thomas Birdsey.
Lamb's third novel, The Hour I First Believed, explores chaos theory by interfacing several generations of a fictional Connecticut family with such nonfictional American events as the Civil War, the Columbine High School shootings, the Iraq War, and Hurricane Katrina. The book reached #4 on the New York Times bestseller list. In 2009, Lamb published Wishin' and Hopin', a comedic look at the year 1964 through the eyes of Felix Funicello, a parochial school fifth grader and a distant cousin of the iconic Annette. Wishin' and Hopin', too, was a New York Times bestseller. Lamb's fifth novel, We Are Water, is an intricate, multi-voiced account of a New England family coming to terms with the past and one another during the first years of the Obama presidency. I'll Take You there, his sixth novel, returns to the story of Felix Funicello, now a 60 year-old film professor visited by ghosts of Hollywood's past.
Wally Lamb is also the editor of the nonfiction anthologies Couldn't Keep It to Myself: Testimonies from Our Imprisoned Sisters , I'll Fly Away, and You Don't Know Me; collections of autobiographical essays which evolved from a writing workshop Lamb facilitated at Connecticut's York Correctional Institute, a maximum-security prison for women. He served as a Connecticut Department of Corrections volunteer for 20 years, and his work there was the focus of a 2004 segment on CBS-TV's Sixty Minutes.
Wally Lamb has said of his fiction, "Although my characters' lives don't much resemble my own, what we share is that we are imperfect people seeking to become better people. I write fiction so that I can move beyond the boundaries and limitations of my own experiences and better understand the lives of others. That's also why I teach. As challenging as it sometimes is to balance the two vocations, writing and teaching are, for me, intertwined."
Honors for Wally Lamb include a National Endowment for the Arts grant, the Connecticut Center for the Book's Lifetime Achievement Award, the Connecticut Bar Association's Distinguished Public Service Award, the Barnes and Noble "Writers for Writers" Award, the Connecticut Governor's Arts Award, The National Institute of Business/Apple Computers "Thanks To Teachers" award, and the 2010 Arts and Letters award from the YMCA of New York City. Lamb has received Distinguished Alumni awards from Vermont College and the University of Connecticut. He was the 1999 recipient of the New England Book Award for fiction. I Know This Much Is True won the Friends of the Library USA Readers' Choice Award for best novel of 1998, the result of a national poll, and the Kenneth Johnson Memorial Book Award, which honored the novel's contribution to the anti-stigmatization of mental illness. She's Come Undone was a 1992 "Top Ten" Book of the Year selection in People magazine and a finalist for the Los Angeles Times Book Award for Best First Novel of 1992. I'll Fly Away was a 2008 Connecticut Book Award Winner for non-fiction.
Wally Lamb is a Connecticut native who holds Bachelors and Masters Degrees in teaching from the University of Connecticut and a Master of Fine Arts in Writing Degree from Vermont College. Lamb was in the ninth year of his twenty-five year career as a high school English teacher at his alma mater, the Norwich Free Academy, when he began to write fiction in 1981. He was also an Associate Professor at the University of Connecticut, where he directed the English Department's creative writing program.
Wally Lamb and his wife Christine live in northeastern Connecticut and in New York City and are the parents of three sons.